Owned by Chef Ryo in 2007, Masami has been dedicated to serve fresh sushi and Japanese cuisines of utmost quality.  Here at Masami you will be welcomed by our friendly staff and experience a distinguished meal just for you. Keep an eye out for seasonal items!
ANNOUNCEMENT!
Due to COVID-19, we will only be accepting take-out and delivery requests. Delivery will be up to a distance of 3.5 miles and has to be a minimum of $20 for lunch/ $30 for dinner. Bottled alcohol will also be available through delivery and takeout! We hope that we can still serve you and your loved ones during these difficult times. Our hours of operation has changed temporarily so please call ahead of time to place an order.
UPDATE
We will be opening our doors for dine-in on Friday, May 29th! Tables will only be available through reservations on set times. (SUSHI BAR SEATING WILL BE UNAVAILABLE)
11AM-12PM
12PM-1PM
1PM-2PM
5:30PM-7:30PM
7:30-CLOSE
Delivery will be discontinued on May 29th.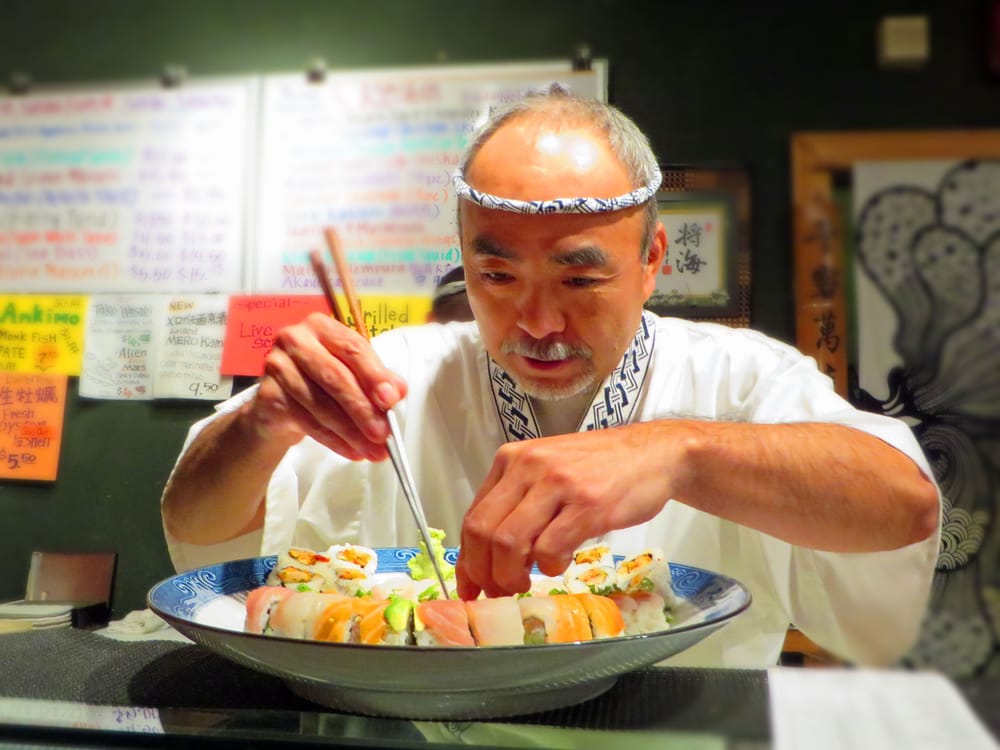 MON
CLOSED
TUES – THURS
11:00am – 2:00pm
5:30pm – 9:30pm
FRI
11:00am – 2:00pm
5:30pm – 9:30pm